Alyssa Wejebe
Writer & Editor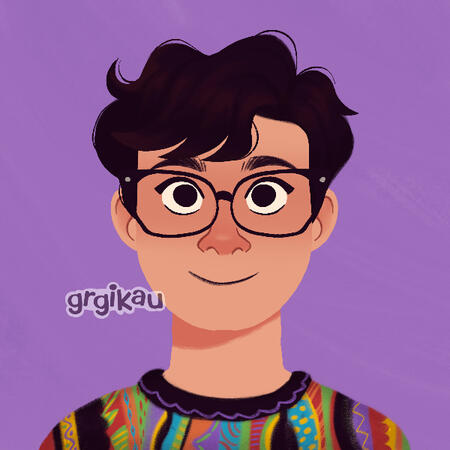 Writing
*Selected by Critical Distance for inclusion in a compilation of analysis about The Legend of Zelda: Breath of the Wild and a weekly roundup of the best writing on games.
More of my writing can be found at Muck Rack.
Copyediting & Line Editing
Proofreading (Quality Assurance)
Beta Reading (Manuscript Feedback)
About
Alyssa Wejebe is a writer and editor specializing in the wide world of arts and entertainment. Her work has included the localization of Japanese light novels and pop culture journalism. She has collaborated with indie creators on books and tabletop role-playing games.By day, she edits content about international travel.
*Avatar made with Kasey Uhter/grgikau's Picrew maker.
Testimonials
"From the start, I knew that Alyssa would be a great addition to our team because of her enthusiasm for creative work and her attention to detail. Alyssa gives careful consideration to every aspect of the story, from the logical coherence of the world-building to the social factors of the characterization. She delivered projects on time and was always eager to help with additional publishing tasks. I highly recommend Alyssa to any employer!" - Diane Callahan, Managing Editor at Story Garden Publishing and YouTuber at Quotidian Writer
---
"Alyssa edited the rules for my game jam project Riskopoly. She went above and beyond in her role to make sure that my document was clear and concise while preserving the desired tone. Alyssa would make for an excellent collaborator on any team and I am happy to recommend her." - Kevin Suarez, Software Engineer at Walt Disney Studios
---
"Alyssa has helped Worldbuilding Magazine edit several issues and is always great to work with, eager to help, and is a skilled editor. Any team would be lucky to have her." - Adam Bassett, UX/UI Designer at Campfire Technology and former Vice Editor-in-Chief of Worldbuilding Magazine
---
"Alyssa wrote articles for several editions of the magazine I was an editor and editor-in-chief of in 2019-20. Ever since our first conversation, it was clear that Alyssa brings energy and great ideas as well as a structured and focused approach to her work. Working with Alyssa has been smooth and comfortable, knowing that I could always rely on her to submit great work within the deadlines, and to work equally well with large tasks like proposing and outlining articles on her own, and smaller tasks such as editing and finalizing articles started by others. I give Alyssa nothing but my fullest recommendations." - Anne Winberg, former Editor-in-Chief of WeAnimate Magazine and Founder of VOID International Animation Film Festival
Contact
For inquiries about collaborative projects and work opportunities, feel free to email me at [email protected]